Senator Dino Melaye, APC, Kogi West has been arrested by operatives of the Special Anti Robbery Squad, SARS.
The lawmaker was detained in a facility located opposite the old CBN junction along the Area 1 Expressway where hardened criminals arrested for theft, murder, cultism and other criminal acts are kept.
It was gathered that the Nigeria Police Force forcefully carried out the arrest of Melaye without arrest warrant or court order.
It would be recalled that initial attempts were made by the police to arrest Senator Melaye after immigration officials disembarked him from a flight to Morocco on Monday morning.
Following his release after three hours detention at the immigration office at the airport, the lawmaker's house was besieged by over 80 armed policemen from yesterday until the early hours of Tuesday.
The vanguard report that telephone conversation this morning to the senator, Melaye however sounded rattled, as background conversation suggested a struggle between himself and some of the operatives after which his mobile lines were switched off.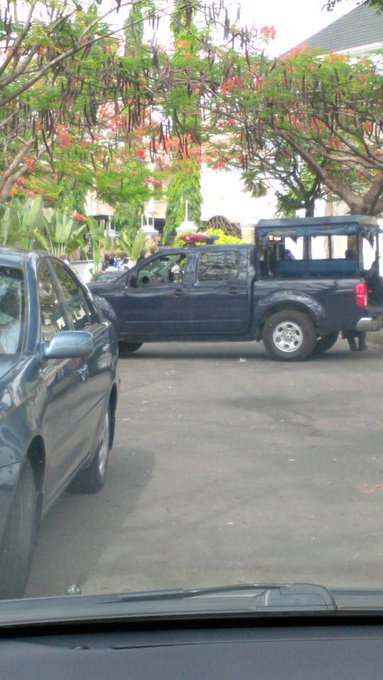 The senator who had earlier tweeted about the incident, saying over 30 armed security personnel had surrounded his residence at 11, Sangha Street, off Mississippi, Maitama Abuja.
The policemen were led to the residence by an Assistant Commissioner of Police, John, who despite pressure from journalists refused to give reasons for the action only said the instruction was from above.
The security personnel prevented Senator Melaye's colleagues who trooped to the place to sympathise with him from entering into Melaye's house, even when they spoke with the leader of the police team.
The senator noted that he was a man without firearms and no personal security, yet 150 policemen were mobilised to invite him.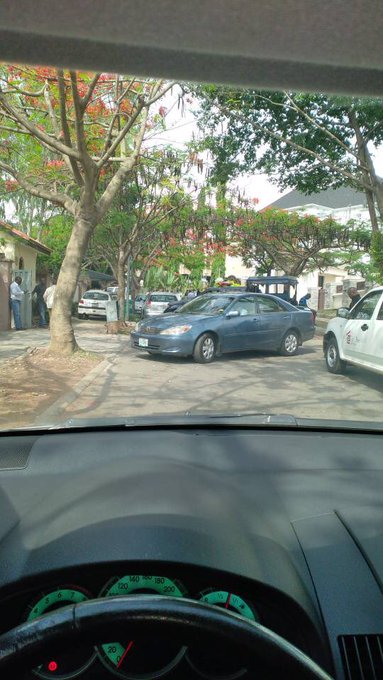 He noted that those who committed treason were free, vowing, "We shall not be intimidated or cowed. The struggle continues."
protesters from Internally Displaced Persons, IDPs, camp, Kuchigoro, Airport Road, Abuja, stormed Senator Melaye's residence where they vowed not to allow the Police to arrest him, whom they described as their benefactor who has been assisting them.