Microsoft has donated 27 laptops, 130 mathematical sets, one projector, 130 school uniforms and one printer to the Ghanaian school where an ICT teacher, Owura Kwadwo had to draw MS Word software on the blackboard due to lack of computers in the school.
Akoto, on his Facebook page (Owura Kwadwo Hottish), announced that Microsoft donated 27 laptop computers, 1 projector, 1 printer, 130 mathematical sets, and 130 school uniforms to the school.
Akoto also shared photos of his students getting acquainted with their new computers.
More photos below
See the photos below: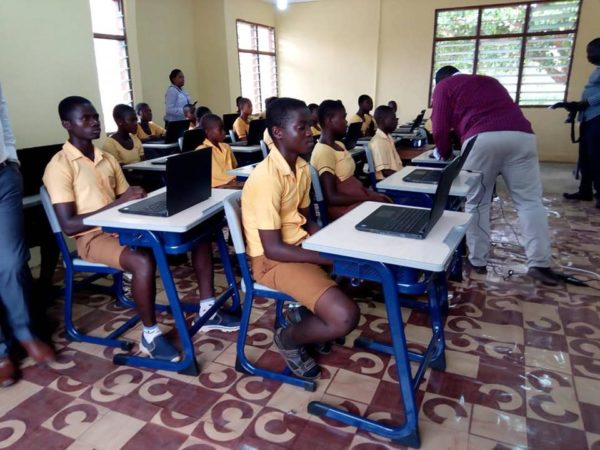 He wrote on his page:
I want to say a very big thank you to #Microsoft for what they have given to my school #BetenaseMAjhs. I really appreciate and God richly bless you all abundantly.
#Trip2singapore
#27laptops
#Onebigprojector
#oneprinter
#130schooluniforms
#130mathematicalset
Microsoft u do all. This will go a long way to support the teaching and learning of #ICT in the school.
#NOMOREICTONTHECHALKBOARD

From #ICTONTHEBOARD to #COMPUTERLAB.
#thanksMicrosoft
#thanksESolution
#thanksRebeccaEnonchong
GOD BLESS ANYONE WHO PLAYED A KEY ROLE TO MAKE THIS A REALITY.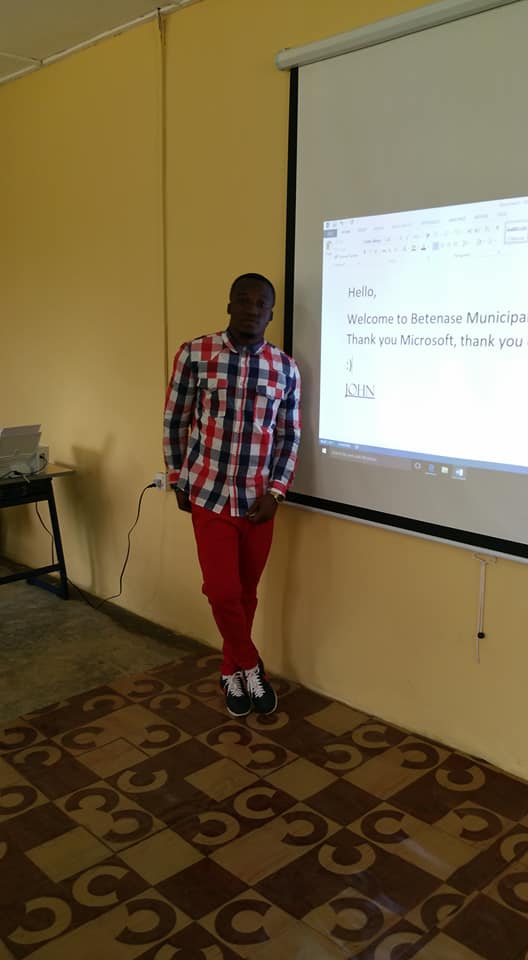 Photo Credit: Owura Kwadwo Hottish