Nigeria popular Nollywood actor Ime Bishop often called Okon Lagos or Udo and his lovely wife Idara dedicated their daughter, Zoe yesterday 17th of March, 2018.
The Ikot Nsit-Ibom, Akwa Ibom State born actor who happed to e a Chelsea fans share a lovely photos of his family.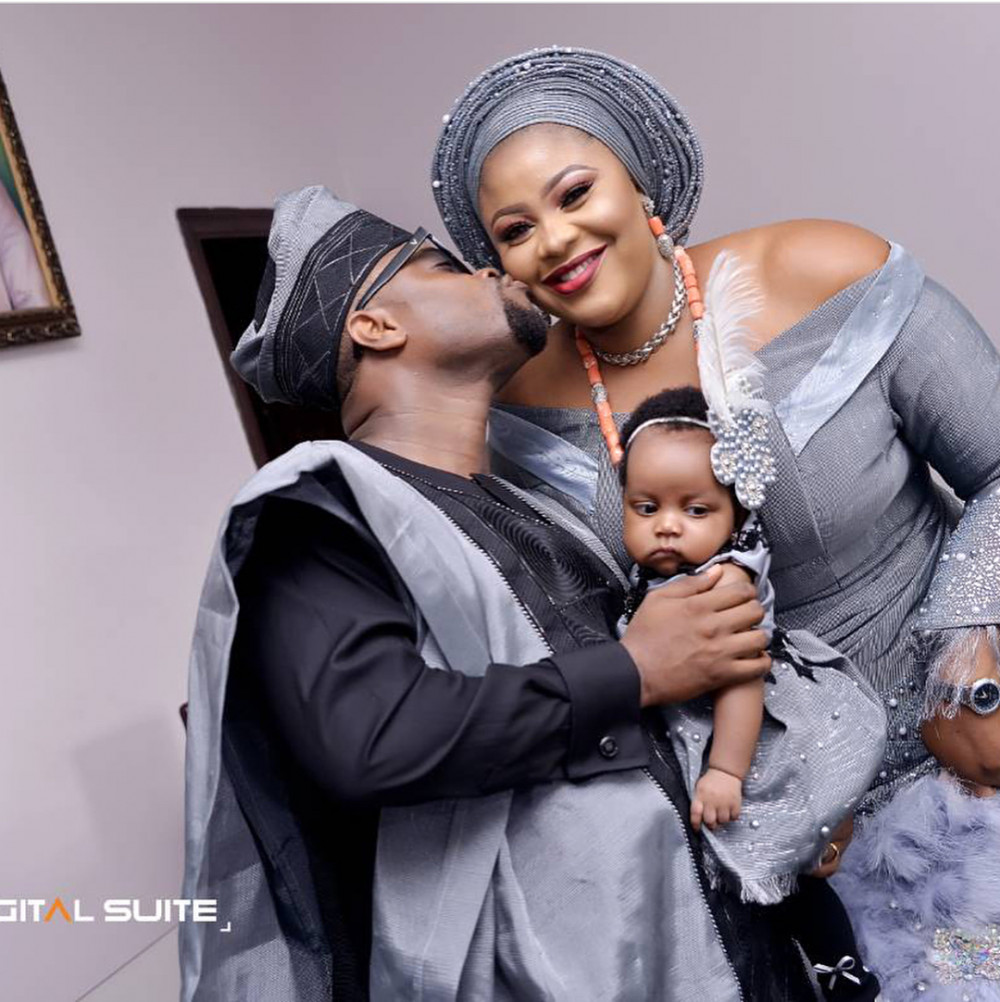 The actor who recently celebrated their 3rd wedding anniversary in message share on Instagram :
"She is my wife, my mother, my sister, my night nurse, my number one fan, my pillar of support just in case I slip, my good luck charm, my sweet trouble maker, the Empress of my heart, the Vice President of Okon republic." "I won't forget to tell you that she is wonderful in my kitchen, an invaluable companion in my living room and the sole owner and possessor-in-chief of my "mumu button" in the other room. Strong woman God gave me who always has my back.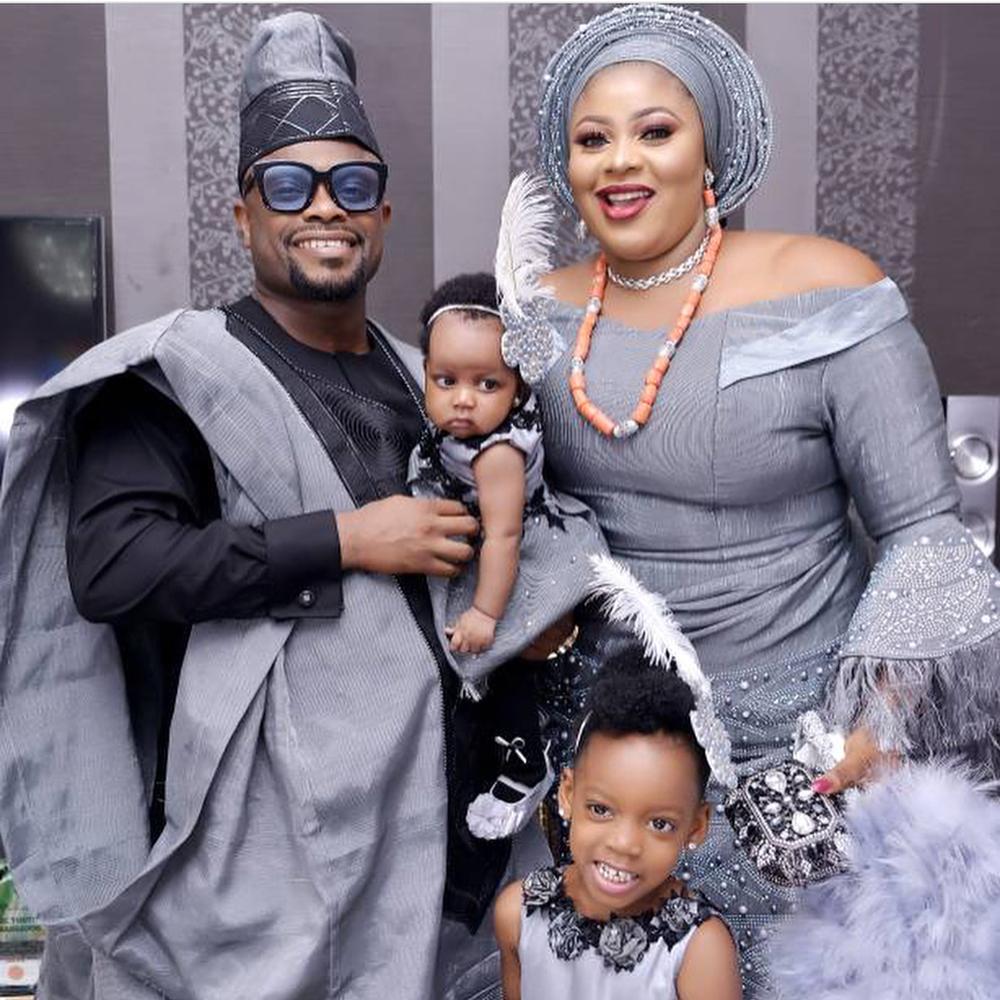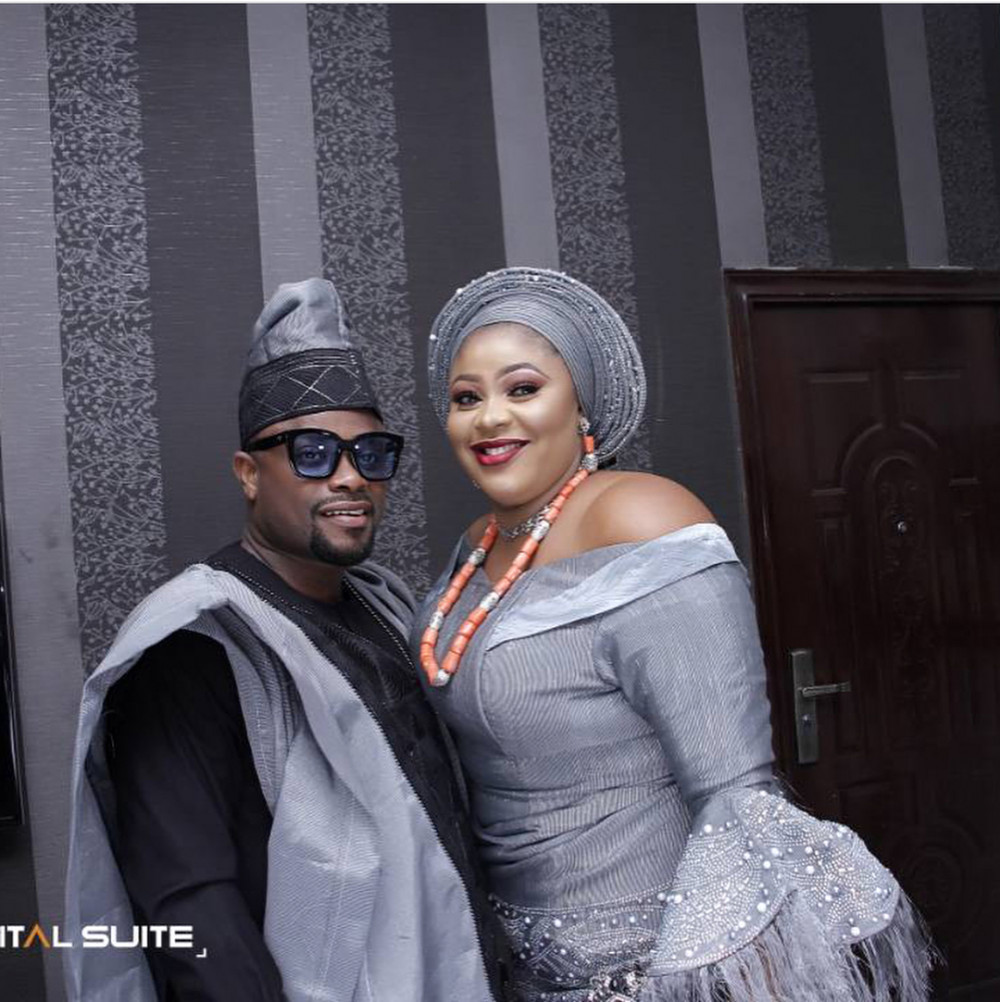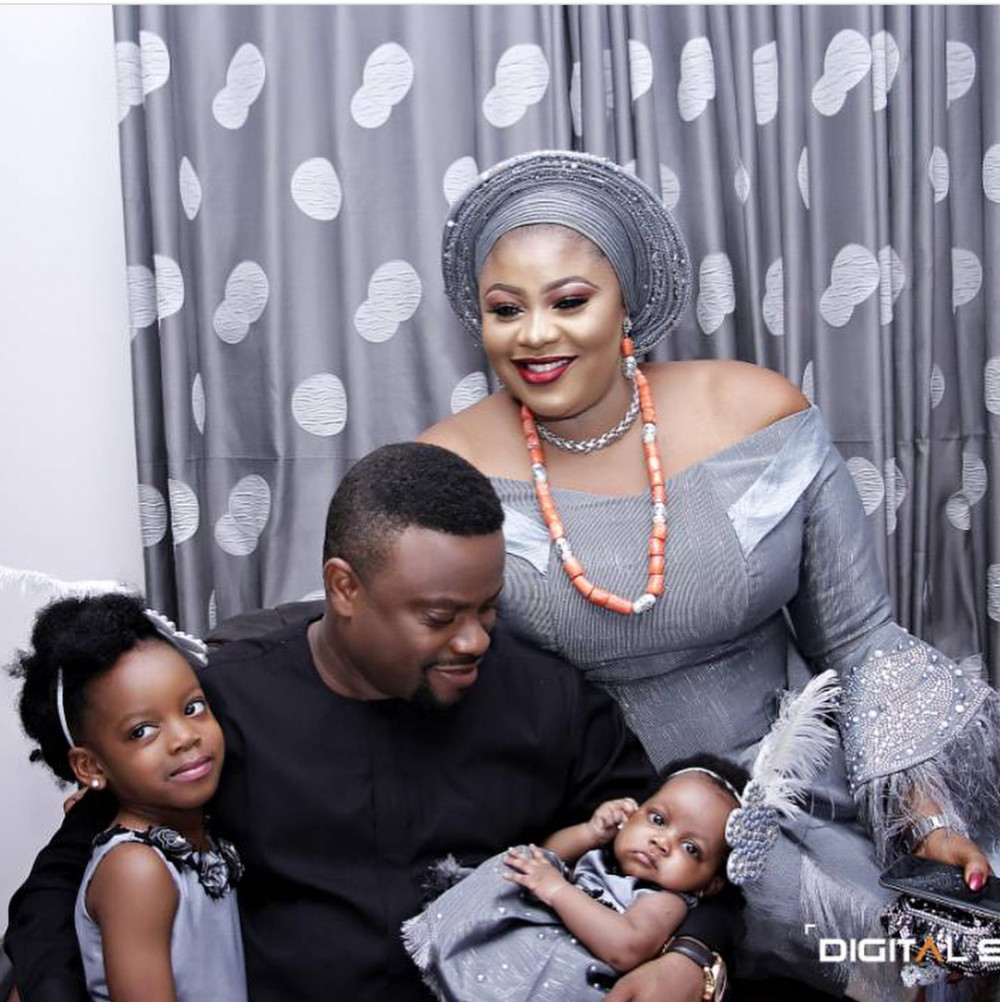 Photo Credit:@digitalsuite