A tweet from the handle @ChairmanNHRC (Chairman National Human Rights Commission) disclosed that a blogger/journalist who was opposed to the Bauchi State government was arrested for 'Cyber Stalking'.
It added that he was "abducted" by people in "Police uniforms" from "33, Lome Street, Zone 7, Abuja".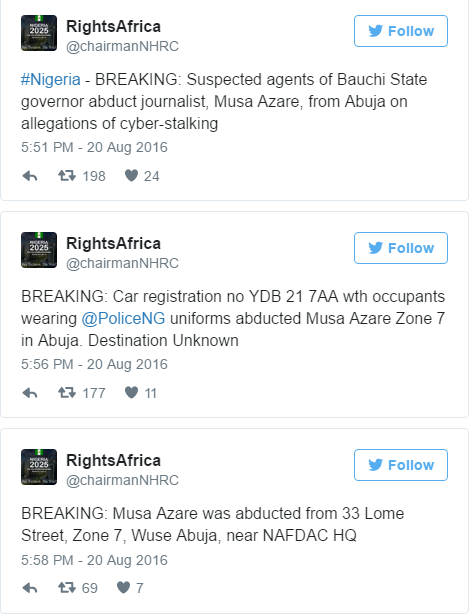 His arrest came after he criticised the Bauchi State governor on Social media.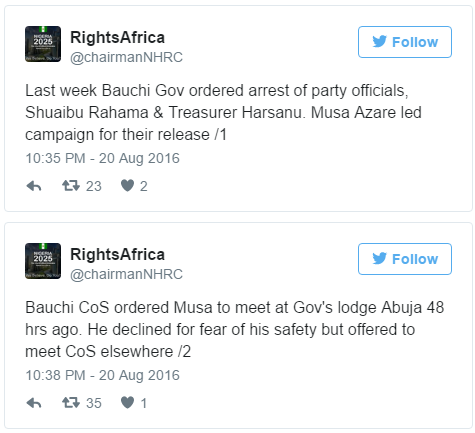 On returning from a business trip to China, the Governor of Bauchi State,Mohammed Abubakar, ordered his immediate release.
According to Gov. Abubakar's verified Twitter handle; after reading the reports of the blogger's alleged offences, he ordered his immediate release. He said that he is a lawyer and believes in freedom of speech.