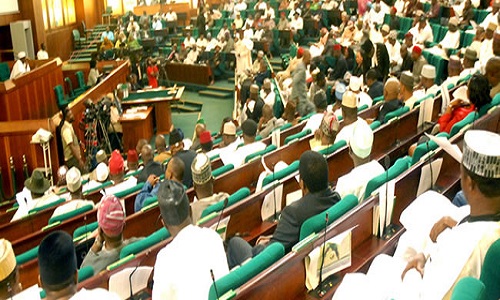 House-of-RepsThe House Committee on Privatisation chaired by Hon. Ahmed Yerima (Bauchi APC) at its sitting Wednesday ordered the Nigerian National Petroleum Corporation (NNPC) to suspend the proposed outsourcing of the nation's three refineries in Kaduna, Warri and Port Harcourt.
According to THISDAY, the Committee accused the NNPC of acting unilaterally without consulting other stakeholders on its proposed outsourcing of the refineries, saying the NNPC had violated section 11 of the Bureau of Public Enterprise (BPE) Act 2009.
The committee had earlier insisted on postponing the hearing due to the absence of the GMD NNPC, Ibe Kachikwu, who was represented by the Group Executive Director for Refineries, Anibor Kragba. But Kragba told them that he had the full mandate of the Minister to clarify the position of the Corporation on the matter as he is directly involved in managing the refineries.
Kragba explained that the refineries were not being privatised, rather they are being outsourced to core investors, explaining that it was aimed at getting investors to invest and rehabilitate the refineries, which he said was cost intensive.
When asked why the NNPC embarked on such exercise without the knowledge of the BPE or National Assembly, Kragba said that he could not provide an answer as he was new in office.
The Acting Director General of BPE, Vincent Akpotaire, had earlier said that the organisation was not involved in the outsourcing exercise. Declaring his ruling, Yeri­man directed NNPC to stop the exercise immediately alleging gross violation of the BPE Act..
Source Thisday news