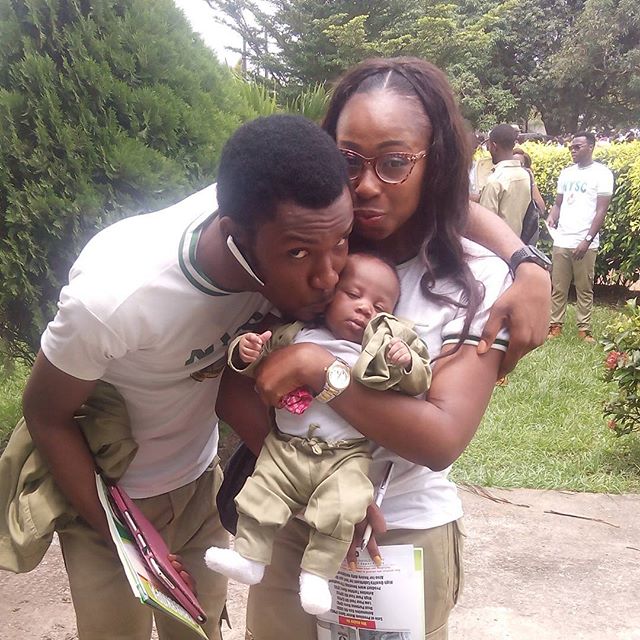 Well done to all the Batch A Corpers who went out from National Youth Service Corps – NYSC service this week. Developing performer Hero Daniels shared this adorable photograph, the picture has circulated around the web.
While we will get a kick out of the chance to let you know that 2 corpers met in camp, began to look all starry eyed at and had an adorable NYSC child… that is not what happened. Here is the genuine story behind the photograph.
Legend and his companion ran over this charming infant, an offspring of one of their kindred corpers all spruced up in his coordinating outfit, they "obtained" the child for a brisk photograph and voila!