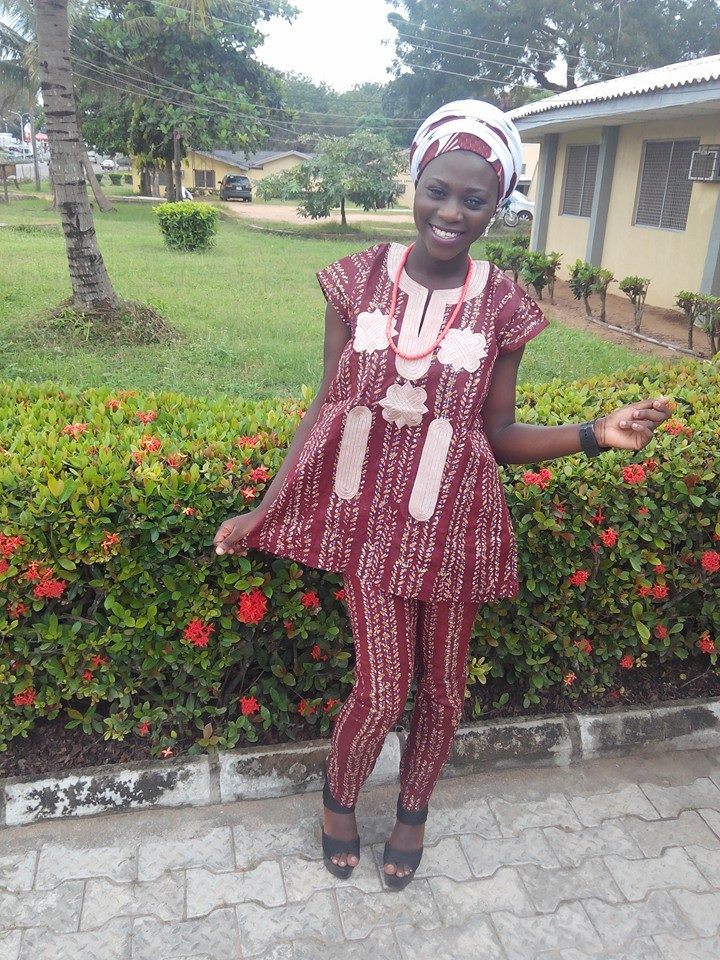 Accordly to (NAN) update on Ogbomoso (Oyo State), April 22, 2016 Saidat Sanni, a 22-year-old STUDENT from the Department of Statistics had developed the general best understudy of the Ladoke Akintola University of Technology (LAUTECH), Ogbomoso.
Prof. Adeniyi Gbadegesin, the Vice-Chancellor of the institution, announced Sanni as the overall best at its 13th Convocation held in Ogbomoso on Friday.Sanni, who hailed from Abeokuta in Ogun State, emerged after securing a Cumulative Grade Point Average (CGPA) of 4.88 to overrun Olufemi Ige of the Mathematics department, who secured a CGPA of 4.85 in the 2013/2014 session.The News Agency of Nigeria (NAN) reports that Sanni was the best student in the 2014/2015 session before emerging the best among the 10,317 graduands, which was a combination of 2013/2014 and 2014/2015 academic sets.
In her valedictory speech, Sanni urged other graduands not to relent in the spirit of excellence, integrity and service, which had been their watchword in school."We are here, we made it and we did it. Nothing good comes easy. More challenges will come our ways, however, with endurance, perseverance, commitment, patience, hard work and steadfastness in prayers, we shall make it," she said.Speaking on her success, she told NAN that her success was hinged on the vow she made to her parents not to disappoint them."My father once called me to look at a story in one of the newspapers, where a lady was celebrated for being the overall best student and I vowed never to disappoint him."Sanni, the daughter of Bashir and Silifat Sanni, said that her watchword, "I can do well" was a driving force, adding that she was always thinking of the positive side.
"We cultivated the habit of reading from home. I initially wanted to study medicine but was admitted to study Mathematics," she said. Earlier in his speech, Prof. Gbadegesin said it was a thing of joy that the institution was still able to soar by dint of shrewd management to produce the great hope of tomorrow comparable to any standard in the world."In spite of the paucity of funding and the challenges of conducting credible research and other social encumbrances bedevilling the university system in general, we are resolved to turn things around for better.The university has reached an era of consolidation, using the gains and successes of the past as springboard for projection and advancement into the future, harnessing maximally its capacity, "he said.He commended the Federal Government for its intervention projects through the NEEDS Assessment Intervention funds and the Tertiary Education Trust Fund (TETFUND).Similarly, Gov. Abiola Ajimobi of Oyo State said that it was worthy of note that despite the dwindling revenue of the two proprietors of the institution, it was still waxing stronger among its equals.
Ajimobi, who was represented by Soji Eniade, the Oyo State Head of Service, assured the university that the government was not unconcerned about the welfare of staff and the students.Prof. Wale Omole, the Pro-Chancellor, LAUTECH urged the graduands to make excellence, integrity and service their watchword as they move into the world. (NAN)
Photo Credit: Facebook.com