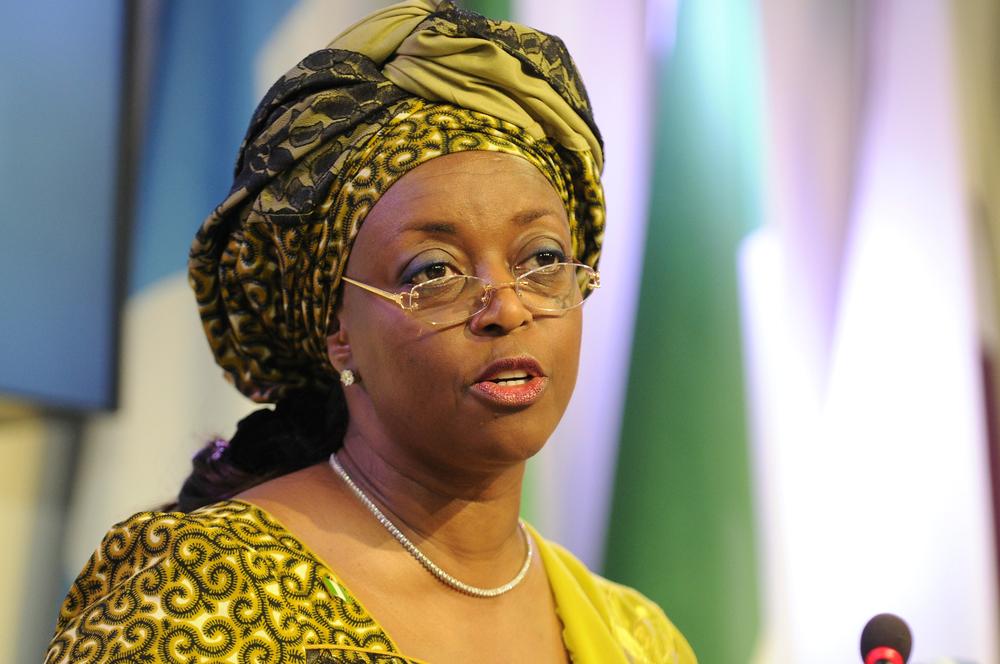 The Economic and Financial Crimes Commission, EFCC has arrested the Managing Director of Fidelity Bank, Nnamdi Okonkwo and Head of OperationsMartins Izuogbe, along with some other officials for allegedly receiving $115 million from former Minister of Petroleum Resources, Diezani Alison-Madueke. It was alleged that Diezani called on Okonkwo to help her handle some cash to be distributed to some election groups and officials during the build up to the 2015 General Elections.
The bank CEO is accused of not reporting the receipt and warehousing of the cash to the Nigerian Financial Intelligence Unit, NFIU, which is a breach of law.
It was also alleged that Diezani lodged $26 million into an account, and four companies Actus Integrated, Northern Base Gas Company, Midwestern Oil and Gas and Laitan Adesanya also paid $17.8m, $60m, $9.5m, and $1.35million respectively into the same account. It was also alleged that Diezani's son Ugbonna Madueke was used as the middle man in the transactions.
According to PUNCH, a source within the EFCC said that "The MD said it was Diezani's son that sent him a list of beneficiaries which included several INEC officials and election monitors across the 36 states. Diezani specifically instructed that the funds be disbursed at least a day or two before the elections. The total amount of money was $115m and Diezani told the bank to convert the funds into naira, which was about N23.3bn at the time."
Meanwhile
The Herald
reports that the Bank has responded to the news in an emailed statement that all transactions were duly reported to the appropriate authorities.
The statement read:
Our attention has been drawn to reports in the media on investigations into transactions undertaken by the Bank in the normal course of business in 2015. The transactions are now the subject matter of investigations by the Economic & Financial Crimes Commission (EFCC). We can confirm that the transactions were duly reported as required by the regulators and the Bank is cooperating fully with the authorities on the investigation. We assure our numerous stakeholders, including our customers that we are working assiduously towards a quick resolution of the issues.