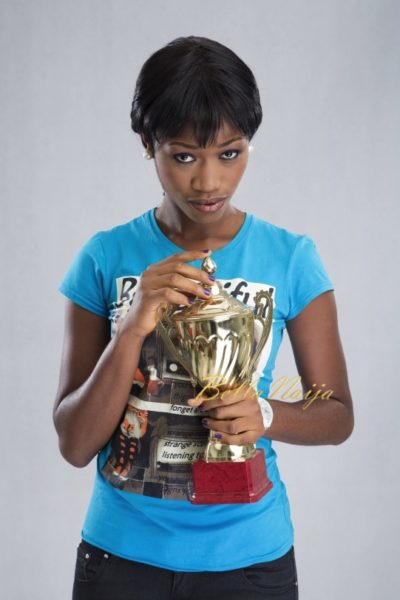 We will survive; yes we will. The appalling heat wave will cool; the fuel queues would disappear; electricity would be as we've never dreamed and our hope for a better future would come alive. If anyone had warned that 2016 would turn out a lot tougher than last year, I would have ground my hands against a hard rock.
I for one have not been able to understand the underlying factors behind the fuel shortage which we are experiencing now. Why is fuel scarce? Who is responsible for the shortage? When is it going it stop? How long would it last for?
However, whilst we struggle with the incessant hardship and overbearing weather conditions, our will to survive should be the greatest resolve. We must learn to smile above it all and hope that tomorrow will speak better.
So, in my head I have coined out seven survival tips for this all-round economic hardship.
Join the fuel queues, early OR patronise the black markets
The long fuel queues have become increasingly worrisome with fuel prices rising at a fast pace. However, if you will survive the scarcity you should locate stations with shorter queues, despite the pump price. Join the queues early enough and buy. Also the black market operators selling fuel in containers are also an option. I warn that black market fuel prices are way more expensive than usual. However, fuel is guaranteed without any hassle. The choice is yours.
Power Banks for Electricity Cuts
Our power supply has been termed epileptic. It has been stagnant for over 30 years. When is it going to be better? We do not know. However, we must put ourselves in survival mode.
First, have a backup method of cooling your house especially in the rising hot temperature. Get battery powered fans. You may also acquire a power bank to help charge your mobile devices and a battery powered lamp and radio set to keep you company. Also consider cooking perishable foods that you can eat immediately. Staple foods that don't require cooling could be an advantage. I recently saw a picture of a man using an the old time "Stove iron". Please help yourselves if it is still available!
Start a business to tackle unemployment
Now more than ever before there is an insatiable quest for a general industrialisation of the nation's economy through promoting SMEs. The made in Nigeria campaign is also all about indigenous manufacturing and promotion of goods made solely in Nigeria. Unemployed graduates and citizens of Nigeria who are self driven can take advantage of this, and seek for short term loans in this regard. Loans from the bank of industry have in recent times become more accessible. Self employment is a viable key to tackling unemployment. Why not try this out, and expect a positive outcome today?
Rehydrate yourself from time to time
It is a hot mess in Nigeria now. The last few days have seen one of the most intense heat waves in recent history. It is therefore important to restore your body's water balance at every point in time. Forecast by the Nigerian Meteorological Agency have temperature readings of as high as 97F(36C) in Lagos. Similar temperatures of have been forecast in other states of the country. So Gentlemen/Ladies drink a lot of water/fluid. Rehydrate the kids too. Some four to five litres of water everyday might come in Handy.
Dress to withstand the heat
Your choice of clothing can go a long way to help reduce the harsh feel of the heat. Nigerian doctors are warning there's serious threat to human life from the heat wave. Threat resulting from measles, meningitis in kids is highly possible. It is important to reduce the effect of the heat on your body. Therefore, consider wearing light clothing. In addition, buy some deodorant, hand fans etc. Some good old sun shades would help as well. Thanks to them Aba boys in town, who cares about RayBans when you can get some good old "Raya Barn"?
Minimise foreign purchases
This is directed to all of us whose love for shopping on foreign online stores, transcends the natural. Many would rather shop ASOS than shop Jumia. So, consider the exchange rates before you shop. The costs of importation alone is neck breaking. Our preference for imported goods have become so bad, that many locally manufactured products like shoes, bags, groceries, are labeled 'made in china' to attract Nigerian patronage.
By reducing imports of foreign products in these times, you save yourself some money and indirectly encourage the made in Nigeria production system which we all root for. If the current exchange rates do not scare you, I wonder what else will.
Retain your sense of humor
No matter what happens, humor helps you cope. Not only does laughing benefit you, it also helps those around you. It lifts the pressure off. It helps prevent stress related diseases. In these hard times why not look for the positives around you? And don't be afraid of letting go of the pressures of the fuel scarcities, electricity, or unemployment.
Life is not that serious, so smile no matter what!
Photo Credit: Foto.com.ng | Nsoedo Frank