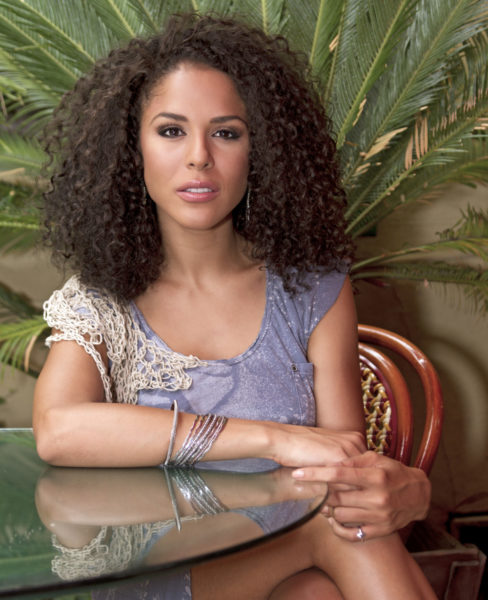 Have you seen the movie "Beauty and the Briefcase"? I used to think it was cute and somewhat realistic until I started working in one of those big firms where suits and ties are the air you breathe. It's pretty much the same except that:
• I am certainly not the only girl there or the best dressed like Hilary Duff was in the movie. I mean, I endeavor to look good at work but I cannot "categorically" tell you that every other lady looks like old newspapers draped in fabrics. That'd be a lie.
• When I walk in, all men stop and stare and then everything suddenly happens in slow motion. As a matter of fact, that almost never happens. People are too busy churning out deliverables to always stop and stare at you because you need to feel like your life is a "dream come true" and a replica of all the romance comedies you invested in all through your teenage years.
• There's real work to be done by the girls. See now! Unlike in the movie, where babe had to look pretty, have a cute customized cubicle and juggle itineraries, ladies here actually do hard core work that venture to steal the breath out of every living cell in the brain beneath the expensive weaves. Women work hard, long hours, totally forgetting that they need to reapply their lipsticks or go to lunch with a cute "Sean".
• The men do not need to change just their diets and sense of style. First of all, brothers are now killing it on the fashion floor. Do not get me wrong; some people need therapy to cut through the "fashion lows" in their lives but all things being equal, people are doing better than just white or blue shirts, horrid ties and bland black suits. Secondly, some men in the corporate world today have real life issues that you don't wanna dabble into if you're not a warrior.
Before I take us any further, let me just nicely say that the opinions I'd divulge below are in no way true in all situations. Having cleared the air, let's get to work.
I once had a conversation with a friend who interned with a top-notch firm in Lagos and she said to me "Babe, it is raining men in offices". Well, I'm here now and I'm yet to buy an umbrella. I am learning, experientially, that because a man has an Ivy League degree, nice lapel pins and the ability to wield power-point presentations like a sword doesn't make him Bae.
I don't know how some of us ladies let romance movies, social media and all sorts of societal arrows take root in our expectations when it comes to romance without proper validation.
Here are some funny but true facts you should bear in mind before you hit the corporate market for a Boo.
A suit does not make a gentleman
I have met and been told about men who are just verbally crude and lack any form of refinement. Some'll tell you right there that you are made for the kitchen alone or how he thinks your suit will fit better if you wore brazillian briefs beneath. Recently, I held the door open for a guy cuz he was right behind me. The dude just swaggered leisurely, then stopped to say a few hellos, looked at me and then walked right through the door without as much as a "Thanks". Let's not even talk about how personal space is a subject a lot of people just don't get.
A suit does not make a neat man
Yes, you heard me. I have seen some of them itch incessantly, kill dragons with their breath, pee and never flush the toilet, fumigate their houses with their shoes, and just ooze of a mixture of things I'd never want to pollute BellaNaija with.
A suit does not make a nice man
A suit will not make a man care for your feelings, want to take you to your favorite show on Thursday night or simply be polite. If anything, some brothers translate the tightness from their ties to bad attitudes and dole them out like lollipops.
A suit does not make a faithful man
You heard me. I have heard girls say that they'd rather have a man who works all day at a firm and would be too tired in the end to mess around. Umm…have you heard of business trips and quickies? I once met an elderly, well established man who blamed cheating on his wife on the nature of this job where he had to make business trips. Enough said!
A suit does not make a handsome man
Yes you heard me. I know trendy clothes, shoes, shades, nice accents and the infamous beard gang have been deployed to help some brothers but I'd like to say that despite the hustle, there are exceptions. And they are not few.
A suit does not make for good conversation
Speeches are different from conversations and if you're anything like me, then you want a smart, witty man who makes you laugh about anything until you snort. Not every "shirt and tie" has this covered.
A suit does not translate to a nice house
This one is for my sisters who define husband material as any young man who lives and works on Lagos Island. Lagos now because this is one notion I have not been able to wrap my head around since I moved to Lagos. Recently, my friend (let's call her Iris) was talking to a lady who was complaining about being single. Iris then jokingly told her to go to Ikeja City Mall where she'd have more than enough eligible men to pick from Immediately, the babe went like "God forbid! Why will I go to the mainland to meet a man? How do people even manage with all that?…" and blabla. If you're one of these ladies, lose that mindset cuz you'll get in and realize that half of your colleagues are heading to Lere, Yaba, Abulegba, Agbara etc after work.
All I'm trying to say is that despite the fact that that a man's career has a role to play in how compatible you guys would be, we need to set our priorities straight and go about them the right way. You can meet a great man in an office, at the mall, in traffic or even when you travel to the village for the Christmas holiday. Beauty might get the briefcase but it may just be filled with worms.
Photo Credit: Dreamstime