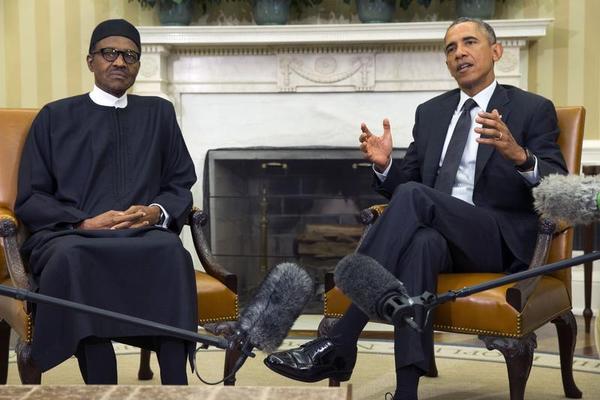 Abuja, March 29, 2016 (NAN) – President Muhammadu Buhari is to leave Abuja on Wednesday for Washington to join President Barack Obama and other world leaders and heads of international associations at the fourth Nuclear Security Summit.
This data is contained in an announcement issued in Abuja on Tuesday by Femi Adesina, the Special Adviser on Media and Publicity to the President.
As indicated by the announcement, the whole sessions of the summit will be committed to strengthening universal responsibility to the non-multiplication of atomic weapons.
It expressed that President Buhari, at the sessions, would demand that "while Nigeria will keep on supporting that dedication, world forces must regard the privilege of different nations to the quiet utilization of atomic vitality for advancement purposes."
"The President will reaffirm Nigeria's position that global endeavors to guarantee more noteworthy security of atomic materials ought to keep up a harmony between atomic non-expansion commitments and the unquestionable right of Nigeria and different nations to outfit atomic vitality and innovation for financial improvement."
It would be reviewed that Buhari had told the Director-General of the International Atomic Energy Agency, Yukiya Amano in Abuja prior this month that the Federal Government would welcome more noteworthy backing from the Agency for Nigeria's yearning to start the era of power with atomic vitality.
The announcement kept up that while in Washington for the Nuclear Security Summit, the President and his designation would likewise hold respective gatherings with other taking an interest Heads of Government and high-positioning U.S. Government authorities.
Those in the President's escort, as indicated by the announcement, includeGovernor Mohammed Abubakar of Bauchi State, Governor Abdulfatah Ahmedof Kwara and the Minister of Foreign Affairs, Geoffrey Onyeama.
Others are the National Security Adviser, Retired Maj.- Gen. Babagana Mongunoand the Director-General of Nigeria's Nuclear Regulatory Agency, Professor Lawrence Anikwe Dim.
The President will return to Abuja on Sunday. (NAN)