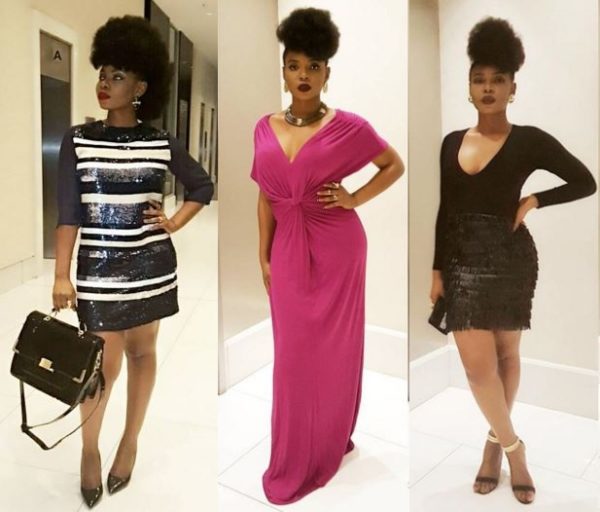 Today is Yemi Alade's birthday however all week she has been giving us chic and fab looks as she went to the progressing 2016 Mercedes Benz Fashion Week in South Africa.
Look at some of her looks beneath.
For her first day the "Johnny" artist ran with a tasteful and chic look as she shook a pink maxi dress from the Elan Red store. She kept her hair in her mark 'fro and embellished with a bronze "Johnny" explanation neckpiece from the Brand2Glam store.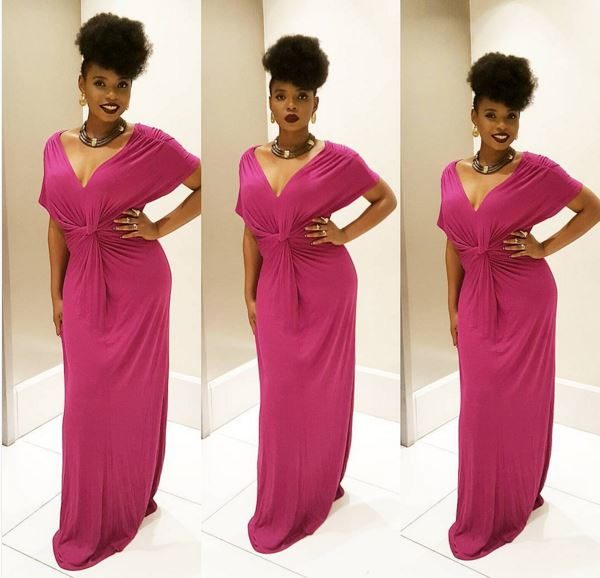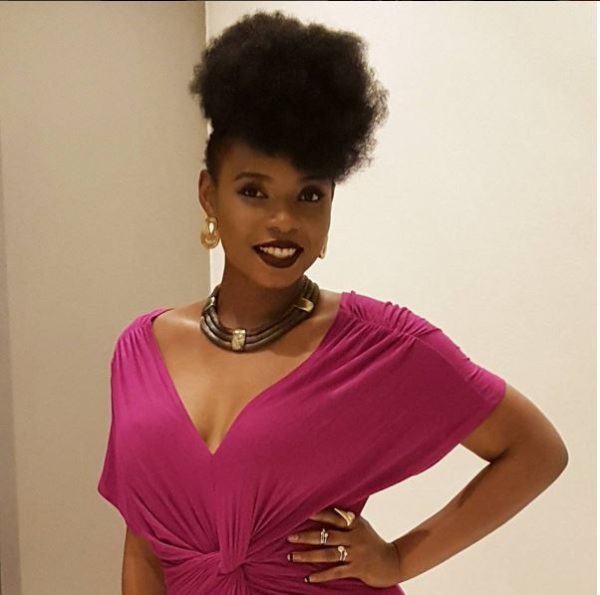 Day 2
For her second day on the FROW at the MBFW, Yemi Alade went with a chic all-black look. She went with a simple black shirt over a fur lined black skirt. Her accessories included a pair of black sandals and a black clutch.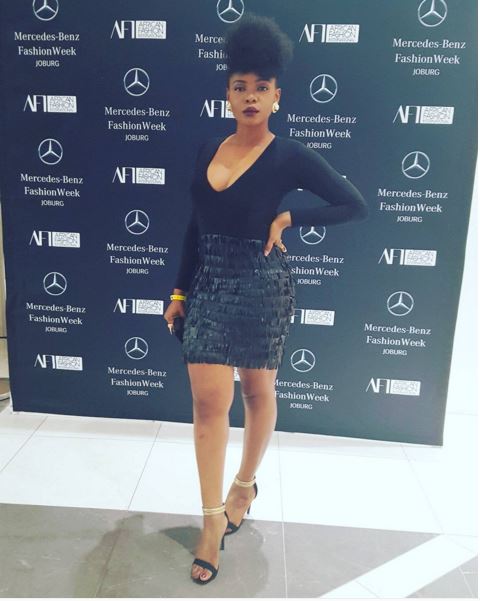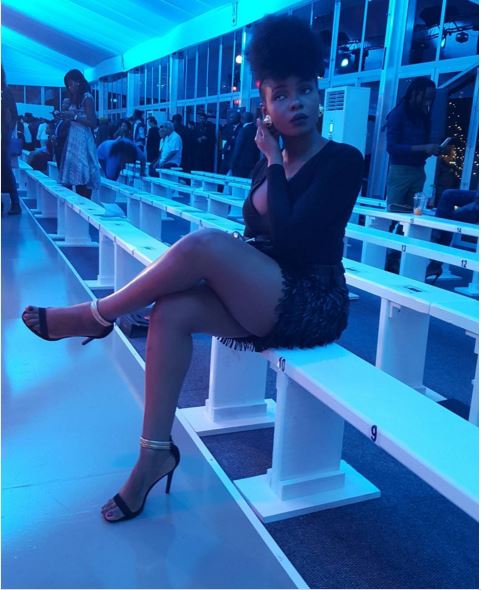 Day 3
Day 3 of the MBFW saw Yemi Alade rocking some more dark colours. She went with a chic shirt dress which featured white stripes and a sequin look. She accessorized with a black tote and a pair of black pumps.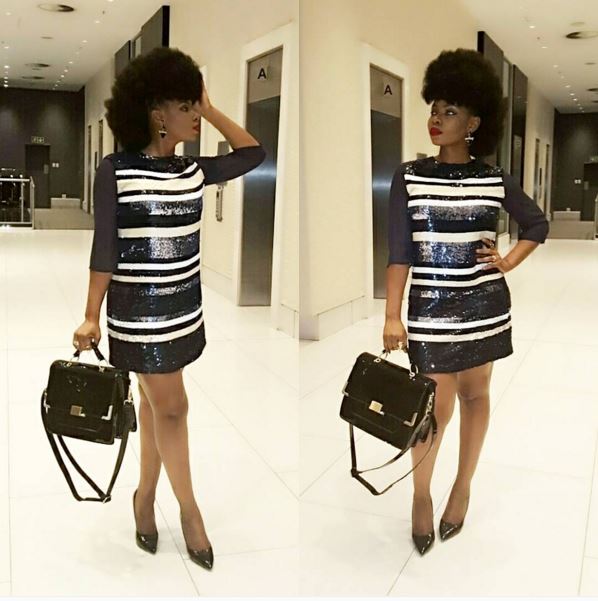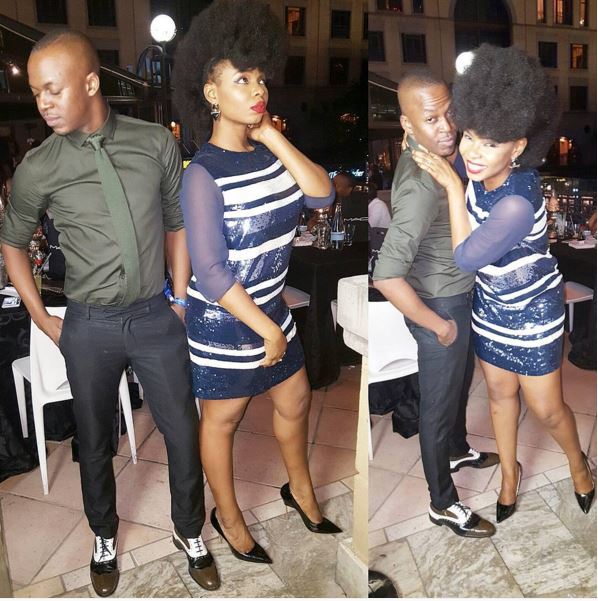 Photo Credit: Instagram