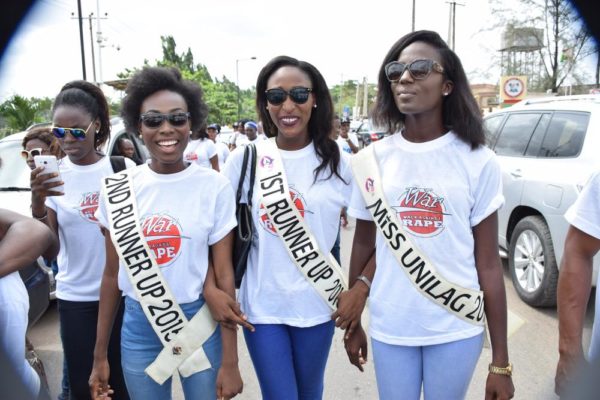 The 6th release of the tremendously anticipated stroll against rape crusade was hung on Thursday, March tenth 2016 in backing of the continuous battle against rape in the nation and in recognition of the International Women's day.
Big names, for example, Wunmi Obe, Susan Peters, Dayo Amusa, Tayo Odueke,Niniola, Koker, and Pryse joined a few concerned Nigerians from various areas of the general public to make mindfulness and urge casualties to talk up. The walk which is gone for making mindfulness and loaning a voice to sexually mishandled persons (especially ladies and kids) in the general public was a tremendous accomplishment as individuals turned out all at once to take an interest.
As indicated by the National Coordinator, Esther Ijewere-Kalejaiye; The point of the walk is to urge casualties to stand up, lessen the slander joined to the casualties of assault, furthermore, to interest for the production of more help focuses over the state.
The walk began from the Archbishop Vining Memorial Church (AVMC) ground and finished at the Ministry of Women Affairs, Alausa, Ikeja, where the gathering was gotten by the official of the Ministry of Women Affairs and Poverty Alleviation, Lola Akande.
Watch the video below.